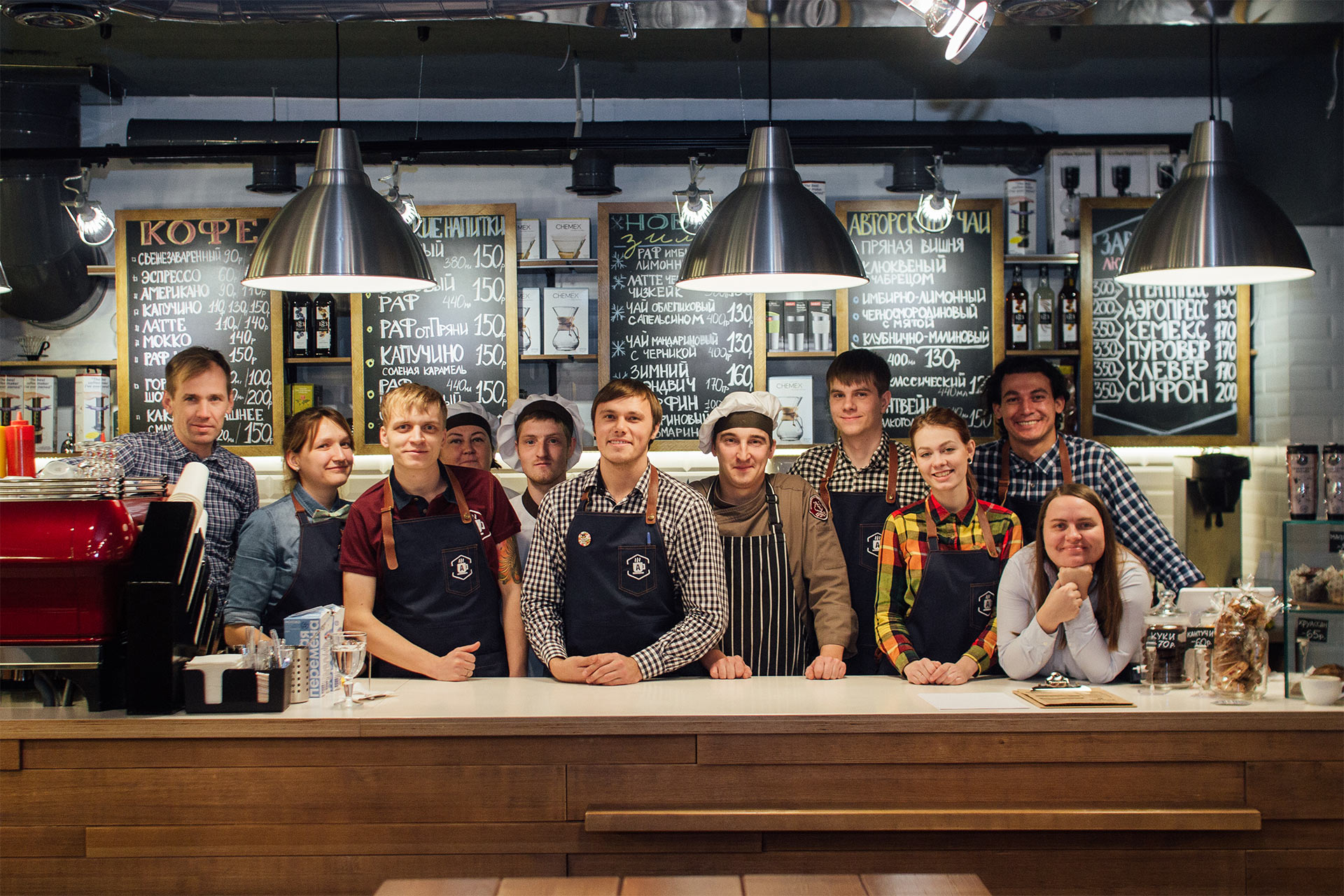 Work with us
We are a team of professionals obsessed with the idea of developing coffee culture. Thanks to each employee, our company is successful and getting better every day. We are focused on long-term success and development, so we do everything to ensure that our employees enjoy their work and grow professionally.

If you are interested in friendship with us, have a positive attitude, passion for the world of coffee, you are ambitious and sociable, necessarily complete the form or send us your CV. In connection with the opening of new coffee houses in Krasnoyarsk and Novosibirsk, we have opened a vacancy for the position of barista and cook. Please, complete the form and we will contact you.

For suppliers
In the basis of our company's cooperation with partners, there are requirements to the high quality of goods and services. As well as business ethics and mutual respect. We are always open to honest, reliable and long-term partnership. If you are interested in cooperation with our company, please complete the form below.
Places
We will be happy to consider all the places that fit our criteria. We are interested in long-term cooperation and reliable partners. We are ready to answer any of your questions.
ТЕХЗАДАНИЕ НА ПОМЕЩЕНИЕ
PDF, 28.6 Кб